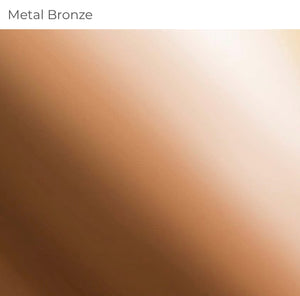 Regular price
Sale price
$7.00
Metal HTV features a smooth finish and a polished metal appearance that can be washed and worn without becoming lackluster. Unlike other metallic heat transfer vinyls, Metal HTV is super light-weight so you can wear it on almost anything. 
Metal is layerable as a TOP LAYER ONLY on other materials.
Metal is 100 Microns/ 3.9 Mils and is a PET composition.
Application Instructions:
https://www.siserna.com/files/heat-transfer-vinyl-instructions.pdf
Similar products
Customers who viewed this item also viewed